EnviroAwards are an IOSH approved training provider.
Our trainers hold degree level health and safety qualifications and are experienced health and safety managers in their own right. They also hold teaching, assessment and internal quality assurance qualifications.
We are one of the most competitively priced training centres in the country. We want our courses to be more accessible to organisations and individuals alike.
We have one clear goal in mind, to ensure competence in the workplace to create a safer working environment.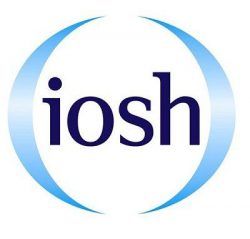 Who is the course is for?
This course is designed for anyone in a management or supervisory role. It is also applicable to aspiring managers/supervisors who are looking to broaden their health and safety skills and knowledge. This qualification is applicable to any size organisation in any sector.
What was it designed for?
• Designed for managers, supervisors or anyone with an interest in health and safety in any sector and in any country
• Individuals looking for a foundation course in health and safety for progression onto a higher-level award
• Provides the knowledge and tools required to manage safely
• Flexibility of delivery that suits your business
• Efficient and effective learning – health, safety and environmental basics covered in a single programme
• Managers who successfully complete Managing Safely can attend the Managing Safely Refresher course to update their knowledge when required.
What to Expect
• Memorable and thought-provoking facts and case studies
• Modules backed by clear examples and recognisable scenarios
• Summaries to reinforce key points
• Checklists and materials supplied for subsequent use in the workplace
• Interactive quiz and discussions
• Practical exercise based on the operations of a real business
• Successful delegates awarded an IOSH Managing Safely Certificate
Top 5 business benefits
• Greater productivity – fewer hours lost from decreased absenteeism
• Improved organisation-wide safety awareness culture and appreciation of safety measures
• Active staff involvement to improve the workplace
• Internationally recognised certification
• Enhanced reputation within the supply chain
Top 5 learner benefits
• Ensures you can assess and control risks and hazards
• Ensures you understand your own responsibilities for safety and health
• Enables you to investigate incidents inline with current regulatory guidelines
• Empowers you to measure your own performance
• Allows for personal reflections on good practice
How is this course delivered?
This course is delivered online meaning there is no need to attend a venue. This gives you the freedom so study from the comfort of your own home or workplace.
How will I be assessed?
At the end of this course you will sit a multiple-choice exam and a risk assessment project. These are both completed and submitted online.
Want to enrol or find out more?
Please call us to speak to one of our friendly members of the team. Alternatively, drop us an email and we will aim to get back to you as soon as possible.
Get in touch with us today