CIWM (WAMITAB) Continuing Competence Course
CIWM (WAMITAB) Continuing Competence
Technically competent people in England and Wales are required to pass their Continuing Competence test every two years from the date published on either their Primary Qualification Certificate, or from the date printed on their last Continuing Competence Certificate. The CIWM (WAMITAB) Continuing Competence can be taken at various test centres nationwide. If you are not acting as the Technically Competent Manager for a permitted waste facility, you are not required to undertake the test. We would still recommend you maintain your competence to ensure you are keeping up to date with any legislative changes. This will make it easier for when you do take the test at a later stage.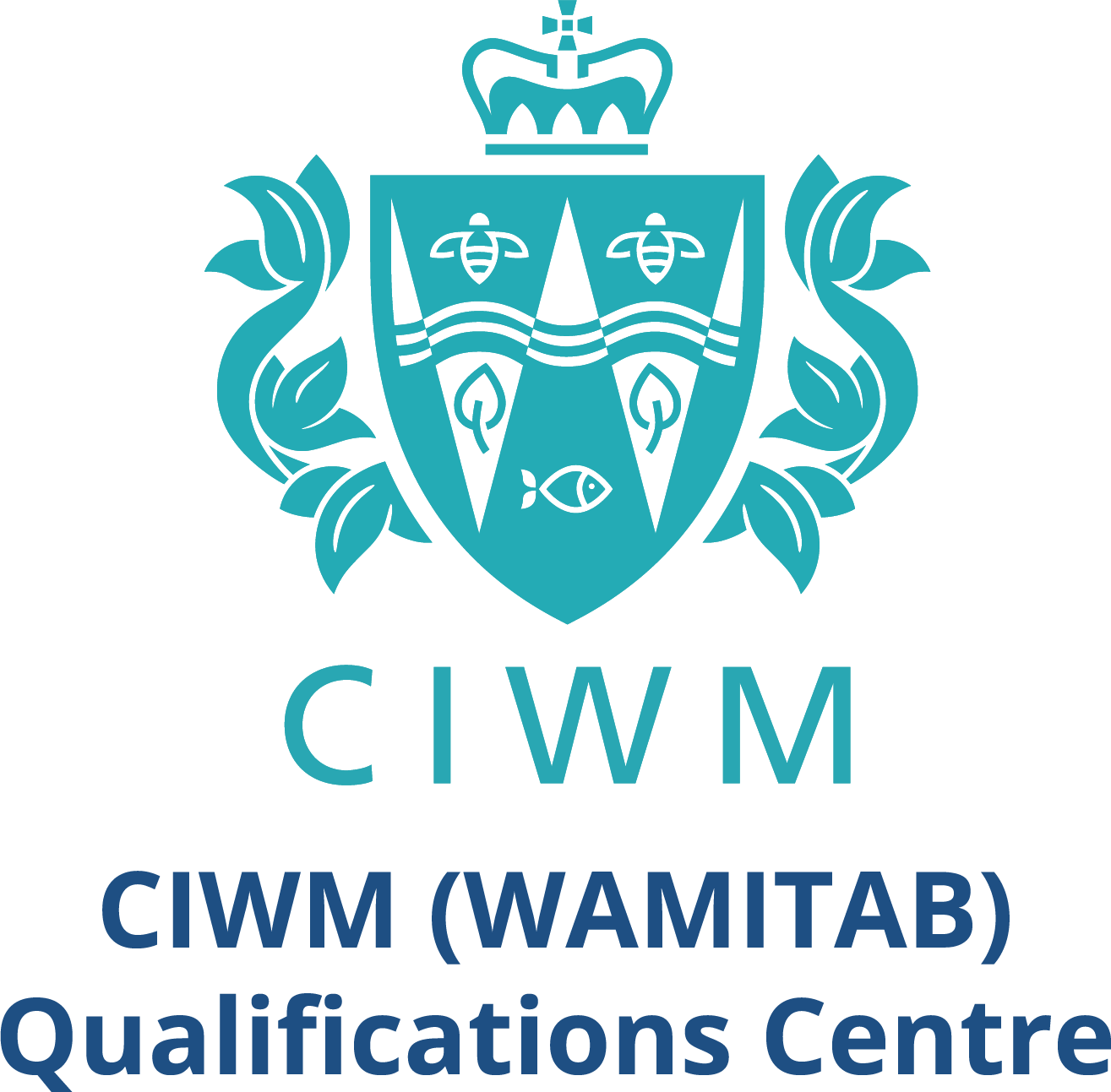 Who has to take the Continuing Competence Test
The test is part of the joint CIWM/CIWM (WAMITAB) Operator Competence scheme which is applicable in England and Wales for individuals who are:
Existing holders of a Certificate of Technical Competence (COTC) – who achieved their COTC before 22 December 2008 (the date the Operator Competence Scheme was approved).

New entrants – who achieve one of the CIWM/CIWM (WAMITAB)'s new Operator Competence Certificates (4, 6 and 12 unit qualifications or the CIWM (WAMITAB) Level 4 Certificate in Waste and Resource Management).

Low risk site operators – that hold an Environmental Permitting Operator's Certificate (EPOC).

'Deemed' competent operators – according to the Environment Agency:

'Environment Agency Assessed' – individuals other than those where Environment Agency assessment is a pre-requisite for obtaining the two-year COTC exemption.

Exempt activities – Operators who registered for an exemption prior to 5th April 2010 and now require an environmental permit. These people have 12 months from the date their first permit is issued to take the test to demonstrate that they are competent. Further guidance is available from the Environment Agency.
Your local regulatory officer at the Environment Agency (England) or Natural Resources Wales (Wales) will be able to advise if the test applies to you. Please call us for any queries you may have if you are unsure if the Continuing Competence test is applicable to you.
Why do I need to take a Continuing Competence Test
Anyone acting as a Technically Competent Manager (TCM) for a permitted waste site is required to undertake a Continuing Competence test every 2 years. Technically Competent Managers are required to demonstrate that they have maintained their competencies and kept up to date with legislative changes and other developments in the waste and resource industry. Failure to comply with the Continuing Competence regime will be picked up by the Environment Agency during audit visits and/or through the submission of quarterly returns.
Continuing Competence Refresher Course
We deliver the Continuing Competence refresher course through our virtual learning environment. This gives you a flexible approach to learning as you will not be required to attend a venue. It is also a cost effective way of studying as you will not be required to pay for a trainer to visit your site. Our refresher course has been carefully created by our in house CIWM (WAMITAB) assessors. All of the course content is based on the most current syllabus available. Learning checks are carried out throughout the course to ensure you are retaining the information being taught. This will enable you focus on targeted areas for improvements. The course is not formally marked, so don't worry about making mistakes. The course has been programmed to generate a series of responses to the information you feed into it. If you get a question wrong, the automated response will tell you where you have gone wrong and refer you back to the relevant section(s). This a powerful tool for providing you with instant feedback on your knowledge and understanding. It also makes for a seamless and engaging learning experience.
What does the Continuing Competence Refresher Course Cover
We have developed a bespoke learning programme to cover the three generic elements of the test, including the activity specific pathway(s) which are:
Environmental Protection

Health and Safety

Legislation

Treatment & Transfer Hazardous

 

Treatment & Transfer Non-Hazardous

 

End of Life Vehicles

 

Metal Recycling Site

 
Please note, we are still developing the learning resources needed for our virtual learning environment for the other waste activities that aren't listed above. If you are wanting to prepare for an activity that is not listed above e.g. Landfill,  we will only be able to deliver the training on your premises.
Cost
We are one of the most competitively priced CIWM (WAMITAB) training providers in the UK. We have a passion for Education and Training, especially in the waste, resource and environmental sector. This is primarily due to the major skills deficit within our industry. We are trying our best to overcome this through the training services we provide. We want our courses to be more accessible to organisations and individuals alike. One of the ways in which we achieve this is by making them more affordable. 
The costs vary based on delivery method e.g. classroom delivery or E-learning. It is also dependant on the number of candidates enrolled in any one organisation. For classroom based delivery, please call us for quotes.
CIWM (WAMITAB) Continuing Competence Refresher Course: E-Learning
£195.00 + VAT
10% Discount for medium/large organisations that would like to make us an approved supplier for CIWM (WAMITAB) training
7.5% Discount for every additional person that enrols (learners must enrol at the same time and be working at the same site)
5% Loyalty discount for companies that have used us before
What happens after I have registered?
We will register the candidate and enrol them onto our virtual learning platform. Once this is done, we will email over a unique set of log in details for access to our course. Please note, candidates will only have access to the course for 120 days from the date of registration. If you require an extension, please call us. 
Want to find out more?
Please call us to speak to one of our friendly members of the team. Alternatively, drop us an email and we will aim to get back to you as soon as possible. 
Looking for our virtual learning environment?
Please click the link below:
Get in touch with us today